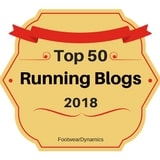 Running is a rewarding hobby and workout. Without inspiration, though, it can be quite difficult to stay motivated. The reality is, some days you simply don't feel like you have the get-up-and-go to rack up the miles.
Or maybe, you've hit a wall planning your training and aren't sure where to turn for advice.
That's where this list comes in! We've already done the research for you, and found 50 of the best running blogs on the internet.
Take a look at these must-follow running blogs that deliver an array of interesting tips, tricks and inspiration.
Top 50 Running BlogsCarrots 'N' CakeMile PostsFannetastic FoodRun To The FinishThe Science of RunningMommy Run FastLove Life SurfMCM Mama RunsSuz LyfeEat Pray Run DCPreppy RunnerShutUp + RunCoach Debbie RunsMissSippi PiddlinRunning With AttitudeMovin' it with MichelleTaking The Long Way HomeRunning With SD MomWeight Off My ShouldersCrazy Running GirlJill Will RunThe Cookie ChRUNiclesPowered By BLINGRun. Eat. Snap.Run Steff RunTutus and TenniesLisa Runs For CupcakesKeep Life SimpleThe Pursuit of AwesomeRunnergirl TrainingSTUFT MamaRunning EscapadesMarathon GoddessOld Man RunningCan't Stop EnduranceAli On The RunRunning With MusicVita Train for LifeRun WikiChocolate Runs JudyRunnerDudeVicky's Ultrarunning AdventuresBack At Square ZeroBreathe Deeply and SmileThe Fit ForkMarcia's Healthy SliceA Lady Goes WestN Her ShoesRunning, Loving, LivingA Cup of KellenConclusion
Focusing on balance in your life? This blog is too. Balance between family and fitness; balance between healthy habits and the occasional birthday party. The author gladly shares advice that helped her change her life, one habit at a time to become an avid runner with a 'mostly healthy' lifestyle.
​
This site is run by Dorothy Beal, a self-trained runner. She loves sharing her passion for the sport, along with favorite products, ideas, and even her own clothing line! Her posts create a wonderful friendly atmosphere.
​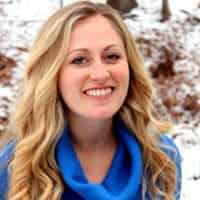 The author of this blog is a registered dietician, writing out of the DC area. Locals will love the race recaps as motivation to sign up for races near them, and everyone will love the running motivation coupled with innovative recipe ideas along with other health and exercise tips.
​
Taking a slightly different approach to the concept of a running blog, this one is all about finding your optimal path to fitness for the best reason of all: joy. It is about sharing motivation, perseverance, recipes, and more with the goal to find your own "healthy", because we all enjoy life more when we feel our best.
​
Written by a lifelong-runner turner lecturer, this is the place to be for the nerdier fitness enthusiasts out there. Articles are filled with tons of useful information, delving just a little bit deeper than most other sites when you comes to looking at running from a scientific perspective.
​
Written by a health and fitness coach, this blog is chock full of information to help you in your training endeavors as well as in the kitchen! There are also included resources should you wish to work with her for personal coaching.
​
You'll find a little bit of everything here. Posts about training for races, race recaps, and quite a few yoga posts as well. The blog owner is a certified yoga teacher, and shares great yoga advice you can use as recovery or cross-training.
​
This mama loves her races! Anyone in the DC area will love this blog, with a section specially dedicated to local blogs for the running socialite. Race recaps, training tips, and even advice on pairing a different beer with every race–all can be found here.
​
Super well organized for those Type-A blog lovers out there, you can easily tab through this blog to find posts ranging from training, running, injury recovery, to lifestyle posts dealing with the author's infertility and Crohn's struggles.
​
Dealing mostly with half- and full marathon distances, there are a lot of training resources here. Posts about pacing, PR lists, and more. If you like a little variety, there are also some (delicious!) foodie posts and a peek into the author's everyday life.
​
Eager to read some race recaps that do more than give you an account of the weather on race day and some pacing numbers? This is a great running blog full of information, but also some really fun-to-read race recaps and engaging posts.
The quirky, personable writing on this blog makes it stand out as a blog with attitude! Beth tell readers what's on her mind, even if that sometimes seems a little "out there". Overall, you can find a wealth of good running advice here, nestled into great stories.
​
As you read this helpful, informative blog, you come to realize that the author has been in the game a long time. Everywhere you look, there are healthful (vegan) recipes, training guides, and tons of advice. A great read for anyone, but especially for plant-based athletes.
​
This blog is all about fun. The color scheme, the tone of the posts, the frequent link-parties with other blogs. Spending time here feel sort of like a big 'ole party attended by runners everywhere. Go see for yourself!
​
Posts include weekly updates on her progress, advice columns, summaries of the many races the author has run, and more. This is another great blog for anyone who loves a side of spunk with their information and inspiration. There's even a cool widget where you can see her miles add up!
​
This blog will hit home for anyone who has been in the military themselves, or been a part of a military family during deployment. Michelle blogs about her running goals and aspirations (and recipes!), but also manages to give readers a glimpse of what family life been both husband and wife are either active duty or ex-military.
​
Reading the posts on this blog feels like having a casual conversation with a friend over coffee at the local café. Topics are all running related, but include anecdotes and advice for integrating running with the rest of your life. You'll also find a section dedicated entirely to running with RA, filled with helpful resources.
​
With a focus on active lifestyle in addition to running, you'll be able to find tons of product reviews and recipes here. This is great for anyone looking for a blog that shares not just running stories and tips, but ideas for living (and purchasing) more mindfully.
​
New to the world of running, and looking for resources? This blog can help! Dani chronicles her fitness journey after losing nearly 100 pounds and falling in love with running. She also shares lots of link-parties to other blogs, and favorite products.
​
​
Ever having the feeling that every running blogger has endless amount of motivation, is constantly chipper, and always meets their goals? Head on over to this blog for a friendly dose of reality. Unafraid to share her failures (read: opportunities for improvement), this blogger reminds you that none of us are perfect.
​
If you just cannot decide, whether that popular new product is worth it, chances are that Jill's already reviewed it and can give you the scoop. Her blog have lots of fitness product and books reviews, but also a surprising openness; she's up front about the strange intersection of disordered eating and running.
​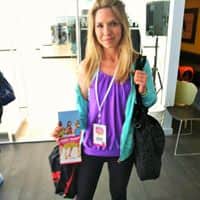 This blog incorporates a strong focus on balance. The author is a single mom who is just as dedicated her pursuit of running as she is her teenage son. Spend some time here for a more balanced "everyday" approach to fitness and running.
​
Sometimes, it's important to remember that being the fastest isn't so important. What is truly important is continually striving to improve, celebrating life's little victories, falling in love with your sport, and getting to that finish line so you can take home a shiny new medal.
​
The author is a professional dietician, and it shows. This is a great place to go if you're looking for nutritional advice–from recipes to tips on how to stick to a healthy lifestyle while on vacation. You can also find product reviews, access to personal nutrition coaching, and more.
​
Race recaps and product reviews galore. The author of this blog lives and runs in the Pittsburgh area, making it a must-read for anyone in that part of the country who wants some awesome relatable content. You'll be able to find inspiring race recaps and recovery tips that are friendly and helpful.
​
Sometimes, you gotta start small. Mary Beth's blog is a wonderful inspiration for new runners who feel like they'll make their way to those impressive PR race times. By her own admission, the author walked her first half marathon, but jumping forward to the times included in her recent race recaps reminds you that persistence is everything.
​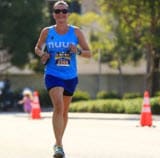 This is a great blog to check out if you're looking for regularly updated content that doesn't require you to send hours every week on the blog just to stay caught up. You'll get a new post every couple of weeks or so, including everything from race recaps to cool product reviews.
​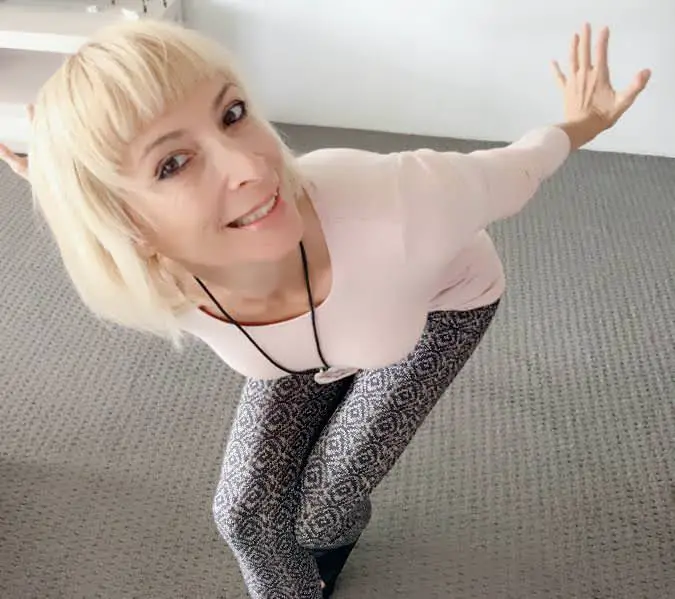 Annette's blog is a resource-rich guide to healthy living as you begin to get older. Particularly aimed at women over 50, a visit to this blog provides product reviews, spotlights of other great fitness minds, tips and tricks to stay healthy, slow the aging process, and even more.
​
A fan of cross-training for optimal fitness? Then this blog is right up your alley. Alison is an ultra-running, yoga loving fitness coach who is always excited to share new ways for readers to stay healthy. If you live in the Maryland area, you can even get involved off-screen by taking her yoga classes.
​
Your center for a wide range of fitness-minded product reviews. This is a great place to learn about cool new products when you want to try something new. The author is a fitness consultant, and you also get great articles about different fitness problems and workout tips.
​
Shoutout to all the moms out there, feeling like you're the only ones with a crazy hectic life as you search for somewhere to fit it in your love of running. This blog bares it all: the unpredictability of younger children, the love of fitness, even the occasional bump in the road.
​
Check out Amy's blog for a slice of well-balanced fitness life. You'll be able to find lots of workout recaps, and while the blog is running-focused you'll see all kinds of interesting cross-training activities as well.
​
​
Need a supercharged inspiration infusion? Head on over to this blog and read race recaps, workout/recovery tips, and ideas to keeping yourself on track to meet your own fitness goals as you follow the author's journey to run her wait a million-dollar fundraising goal.
​
Every little bit counts. That's the theme chronicling the fitness journey of an older guy just trying to get the miles in and keep healthy. If you ever feel like you "aren't a runner" because you don't go far or fast, this is a reminder that if you run; you're a runner.
​
​
The author of this blog has been running for a lifetime. Just about every distance you can imagine, even into ultra running and triathlons. He's a certified coach and shared his hard-won experience with his readers, along with a positive attitude!
​
A running blog with just enough personal flair thrown in to make it interesting, this is a great for anybody who has had enough of over-the-top motivational blogs and just wants some running posts that feel like a real conversation you'd have with a friend.
​
Do you find it impossible to put your running shoes on without also grabbing your earbuds and that perfect playlist? Check this blog out for race recaps and maybe borrow some of the author's favorite music (all organized in its own tab) for your own runs.
​
Allie takes an open-eyes approach to running. Happy to share advice with readers on all things running, but also eager to take in any feedback. This is a great place to start if you're looking for an interactive running community.
​
​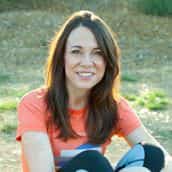 As the name suggests, expect to find lots and lots of useful posts to help you in your training. Also expect to find DIY projects that make your running gear more effective (and sometimes sparkly!), as well as some great recipes.
​
​
If you like to stop for the occasional bear claw after your weekend runs, you'll definitely jive with Judy. Race recaps and training plans are interspersed with carb-filled goodness that screams post-race treat.
​
Just about every running-related topic you can think of is addressed here, and then neatly organized into easy reference tabs to look back on later. Some of these include foot injury prevention, inspirational stories, and more.
​
​
Lots of weekly workout/fitness journey recaps, and race notes that give you a glimpse into the beautiful Scottish countryside this blog owner traverses while pursuing her love of running marathon and ultra distances.
​
​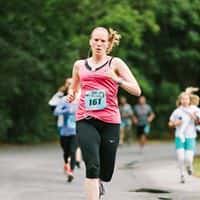 You can tell the author is a teacher–she is just that excited to share her knowledge with readers and help in any way possible. The blog is split between running advice (she's a certified running coach) and tips for growing your social media presence.
​
Check out this blog for a nice mix of advice, recaps, and other running posts. The author clearly loves to share her sport, and the tone of the whole site is refreshingly cheerful.
​
​
While you can find some neat product reviews and other goodies, the blog really does live up to its name by laser-focusing on healthy eating that will integrate well into your fitness regime. You can get ideas for unique meals, as well as some great workout tips here.
​
This is the result of an accidental love affair with running. You can hear Marcia's passion for running in her posts–they cover races, casual running, link parties to diversify your reading list, and the occasional exciting giveaway.
​
​
This California personal trainer has a friendly, approachable writing style that makes you want to keep on reading. Her blog features plenty of informative articles that'll help you round out your fitness and healthy eating knowledge.
​
If you're looking for a blog that will help put the pep back in your step on those days you just don't want to look at your training schedule, look no further. With such upbeat writing, her training updates make you want to crush your own fitness goals as well.
​
Perseverance is the name of the game with Toni. Set a goal, make a plan, and go after. Of course, you've also got to make time to smile and laugh at life–and yourself–along the way.
​
​
This blog has a little bit of everything. Workout recaps, progress posts, restaurant reviews. This is a great one to follow if you are looking for an enriching reminder that fitness isn't just about how many miles you put in every week.
​
​
Conclusion
Running is an enjoyable sport for many people, but it's also usually part of a broader lifestyle approach that includes healthier choices and more conscious consumption when buying new products.
If that sounds like you, then this list has you covered too, with health-related product reviews, meal plans and recipe ideas, and just about everything you can think of when it come to living a healthy runner's life.